Public transport is an important part of modern life, as it connects people and places across the country. Some use public transport every day to commute from school, university or work, others use it less frequently, perhaps to avoid parking somewhere or on a long journey to another county in Ireland.
Whatever way you choose to use public transport, one thing's for certain: as a passenger on board the responsibility falls on the driver of the vehicle to follow all safety protocols and transport you safely to your destination.
In the majority of cases, public transport journeys go off without a hitch, but sometimes they don't. Accidents on buses, trains and trams do occur, and often as a result of negligence, either from the driver or the company for which they work. If you've sustained injuries in a public transport accident that wasn't your fault you may be able to claim compensation.
Train Passenger Accident Claims
Rail transport in Ireland is provided and managed by Iarnród Éireann, and includes intercity, commuter and freight services. Whether you use a train for long journeys between counties, or as a commuter in a city, Iarnród Éireann have a duty of care to provide you with a safe service.
If you have an accident while travelling by train in Ireland, Iarnród Éireann is obliged to provide compensation in the event of the death or injury of a passenger; provided they were liable. This includes any accident that took place while you were onboard, boarding or disembarking.
There are a variety of ways that an accident can occur on a train. For example, if the train stops suddenly and you fall onboard and suffer an injury, you can reasonably assume that it wasn't your fault, and therefore worthy of a claim. Likewise, if you happen to get your hand stuck in the automatic doors of a train carriage, you might be entitled to compensation.
Bus Passenger Accident Claims
Unlike with a train journey, bus travel takes place on the roads, which can be complicated routes to navigate at the best of times. Year on year, thousands of road traffic accidents take place on Irish roads, with some unfortunately involving public transport vehicles like buses.
Thankfully, fatal road accident statistics in Ireland have been decreasing since data was first collected in 1959, but that doesn't mean there aren't a substantial number of deaths on the roads each year. The most common fatal injuries claims result from road accidents, which tells its own story.
Bus accidents can occur due to driver negligence, a mistake committed by the company operating the bus route, or an incident involving a third party. The driver's handling of the vehicle could cause you to trip or fall whilst moving along the bus, the bus could be involved in a collision with another vehicle, or there could be a potential accident when passengers exit the vehicle.
The company operating the bus route might also be at fault for a vehicle mechanical failure or damaged interior that could cause injuries to passengers.
Tram Accident Claims
The Luas in Dublin is an example of a city tram or light rail system. The Luas usually travels at a slower pace than buses or trains, due to having to navigate busy urban areas where pedestrians are likely to be, but that doesn't mean that there is less likelihood of an accident occurring.
The public transport operator who manages the Luas is called Transdev, and they operate within Transport Infrastructure Ireland. As is the case with Iarnród Éireann, Transdev are responsible for ensuring the safety of both passengers and drivers on the Luas, and will be obliged to provide compensation in the case of a public transport accident involving one of their tram routes.
If you've been involved in a Luas accident that wasn't your fault, whether as a passenger or as a pedestrian or road user, there may be a legal remedy in the form of a Luas accident claim.
Public Transport Injuries
As with any injuries sustained in a vehicle accident, public transport injuries can range from mild to severe. Obviously, the more serious the injury, the more traumatic an experience it will be, which is why it's important for you to receive the correct care and attention when pursuing compensation.
Injuries suffered on public transport can lead to you having to take time off from work, receive medical attention or seek emotional support in the form of a therapist. These are all situations where you are entitled to claim compensation for expenses.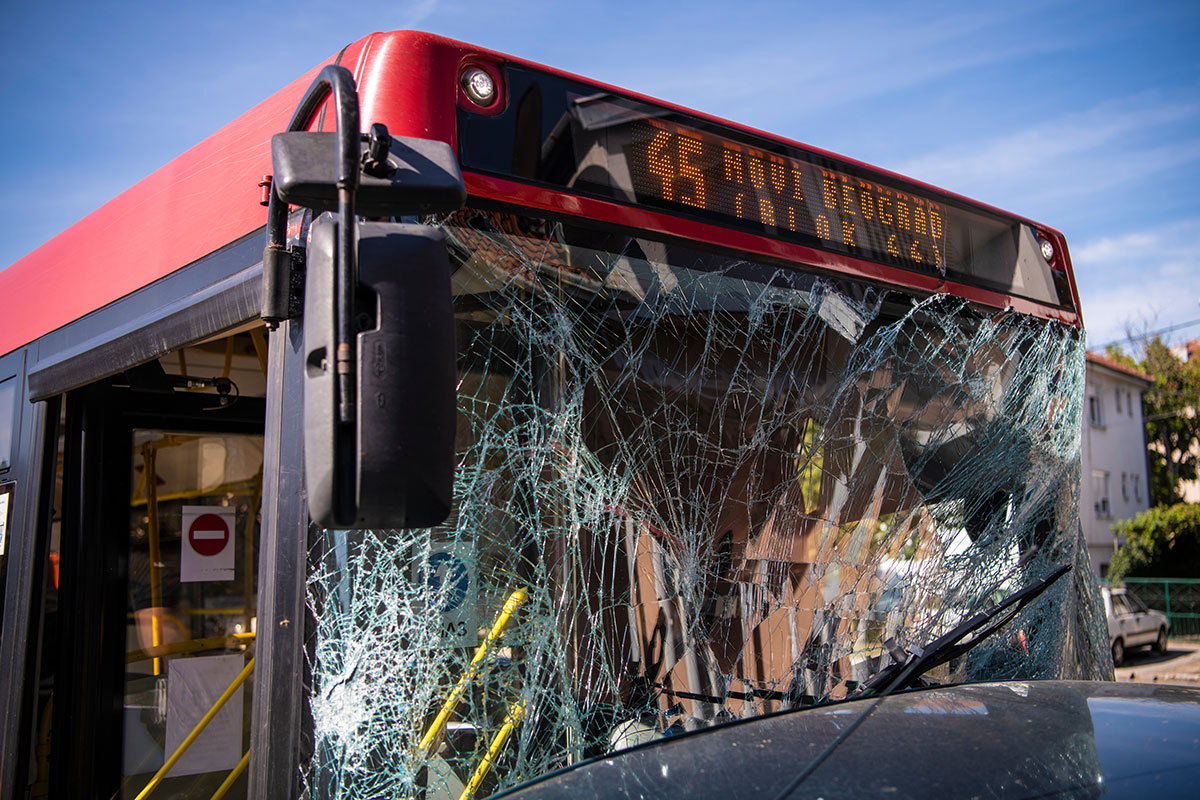 Types of Public Transport Accident Injuries
The following are some examples of injuries that you could sustain from a public transport accident:
Whiplash, due to a sudden halting motion or a collision

Concussion, caused by a fall onboard a public transport vehicle

Cuts, bruises or broken bones sustained in a crash with a third party vehicle

A crush injury suffered after stepping off the public transport vehicle
What to Do in a Public Transport Accident
When travelling on public transport, you hand over the responsibility of care to both the driver of the vehicle and the company they work for. The last thing you expect when you step onto a bus, train or tram is to be involved in an accident, and as such the intensity and emotion levels involved with this type of traumatic event are very high.
Nobody can be expected to handle themselves perfectly in these scenarios, but following even a few of the below steps can save further damage from occurring, and leave you in a better place to recoup compensation down the line.
Seek Medical Attention for Injuries
In the immediate aftermath of a public transport accident, you should take a moment to check if you've sustained an injury. Adrenaline and shock can cause strange reactions in the human body and mind, so it might not be immediately obvious if you've been hurt.
If you have suffered an injury, the first thing you should do is to look for medical attention. If possible, call an ambulance to the scene, or ask somebody else to do it for you if not. An ambulance won't always be necessary, but even minor injuries can often require the attention of a trained medical professional, so make sure you attend a local GP or hospital afterwards.
If you haven't been injured, make sure that you get yourself to a safe point away from the main area of the accident, and survey the scene to see if other passengers have been hurt. Unless you have medical training yourself, crowding an injured person isn't a good idea. From a safe distance, contact an ambulance for assistance.
Collect Information
As we mentioned earlier, more often than not there is a negligent party when it comes to public transport accidents, whether it's the driver or the company they work for. An important part of establishing where the blame lies through a claim is to record details of the accident, so make sure to gather as much relevant information as you can after it has happened.
First, record the details of the public transport vehicle and route you were travelling on. If you were travelling on a bus, note the number and route. If you were on a train, note the time and any nearby stations or direction of travel. The same thing goes for if you were travelling on the Luas in Dublin.
Next, take a photo of the scene of the accident. If it's safe to do so, step back from the accident site and capture an image of anything relevant, including any part of the vehicle that might have been damaged or caused injury.
If you believe that the driver of the public transport vehicle you were travelling on is possibly at fault, take their contact information if possible. The same thing applies to any third party drivers of vehicles or pedestrians that were involved in the accident
Finally, when the Gardaí or other emergency service workers arrive at the scene, note the name and contact details to whom the collision and injuries were reported. The filing of a Garda report is an important part of an insurance claim, so this is a crucial step.
Report the Accident to the Gardaí
Although the Gardaí might not necessarily need to attend the scene of every public transport accident, it is important for them to be notified after one has happened. For minor accidents, the Garda you speak to might inform you that their presence isn't required, but for more serious accidents they will most likely need to assess what's happened and take statements from witnesses or people who were on board.
Making a Public Transport Accident Claim
If you've experienced an injury in an accident that wasn't your fault, you're within your rights to make a personal injury compensation claim. You are also entitled to be compensated for any emotional distress or psychological effects you may have experienced as a result of the injury or injuries you sustained in the accident.
After gathering all the relevant details about the accident that you've been involved in, and any injuries that you've suffered, your next step is getting in touch with a specialist public transport accident solicitor to help you proceed with your claim.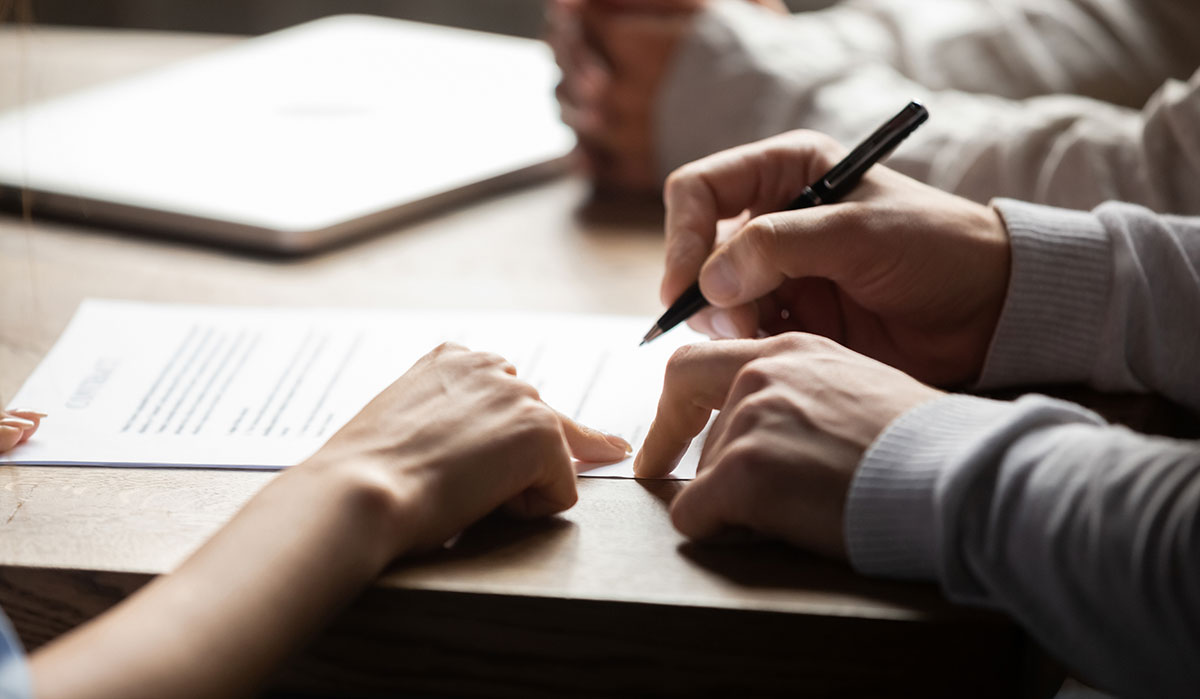 Public Transport Accident Solicitors
Once you have all the information that relates to the accident you can get in touch with our expert public transport accident solicitors, who will handle your claim for you and allow you to focus on your recovery. Your solicitor will become a trusted advisor for you who you can rely on to support you through this testing time, and will cover practical things like obtaining a medical report from your doctor or the hospital where you were treated.
Time Limit for Making a Claim
The usual basis for a personal injury compensation claim is that there is somebody who displayed negligence. In the case of public transport accidents this is usually the driver or the transport operator.
In general, the legal requirement is that your claim against this party must be lodged with the Personal Injuries Assessment Board within two years of the incident that caused your injury. Specifically, the Statute of Limitations states that the two years begins from the date of knowledge, which is the date on which you knew all of the following:
That you had been injured

That you had suffered a significant injury

That the injury was caused by someone else

The identity of the party at fault
Personal Injuries Assessment Board (PIAB)
Personal injury claims will first be submitted to the Personal Injuries Assessment Board, where your case will be assessed and a settlement amount suggested. If you wish to contest the compensation amount awarded to you by the PIAB you can pursue court proceedings afterwards, although it's important to note that it's likely your case would be settled before it ended up in court.
How We Can Help
If you've been involved in a public transport accident and require expert advice or assistance, contact us today. Our team of solicitors have over 30 years of personal injury litigation experience and will do everything necessary to help you to claim rightful compensation for your present and future needs.