Year on year, thousands of collisions take place on our roads, causing personal injuries, vehicle damage and in some cases, death.
Considering the numbers of accidents that occur, it's no surprise that road traffic personal injury claims are the most common type of injury claim in Ireland.
Being involved in a road traffic accident, even if it's a minor one, is a traumatic experience and as such it's important to have access to the relevant information and advice you need to make sure you're making good decisions in the aftermath.
In this article we'll take a look at some key considerations relating to road safety practices and compensation claims, as well as providing you with a sound protocol to follow if you are ever involved in a road traffic collision yourself.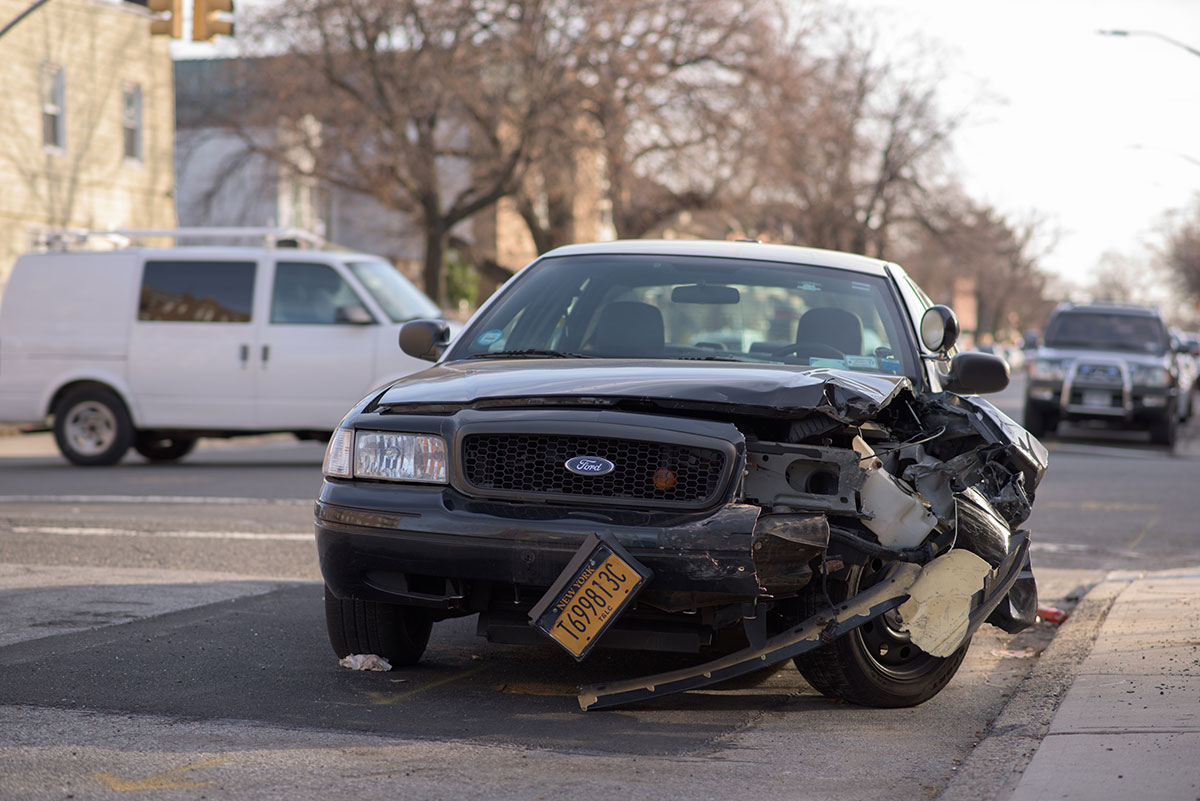 Personal Injury Law
If you have experienced an injury in a road traffic accident that wasn't your fault, you're within your rights to make a personal injury compensation claim. You are also entitled to be compensated for any emotional distress or psychological effects you may have experienced as a result of the injury or injuries you sustained in the accident.
When to Make a Claim
The usual basis for a personal injury compensation claim is that there is somebody who displayed negligence. If you've been involved in an incident with another person, and you believe them to be at fault, you are obliged to notify this person in writing within one month of the accident.
Once you have done this, you must then lodge a claim with the Personal Injuries Assessment Board within two years of the incident that caused your injury.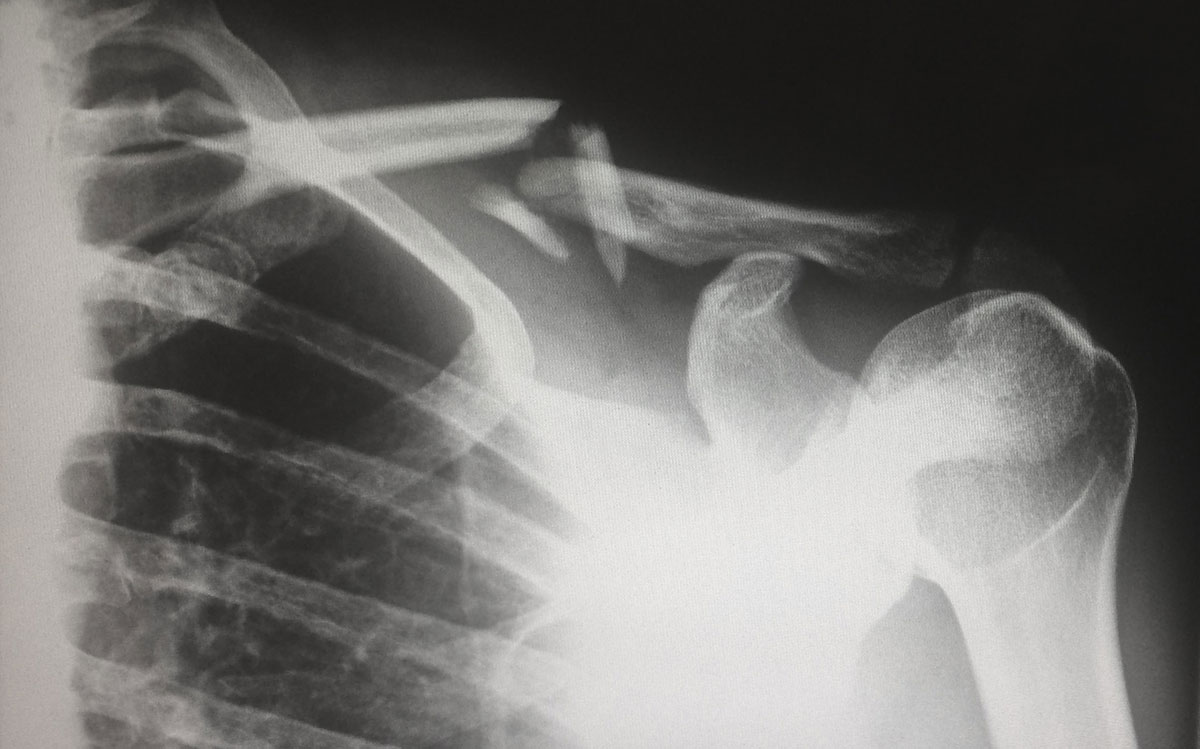 Personal Injuries Assessment Board (PIAB)
Not many personal injury claims go to court, as all claims must first be submitted to the PIAB where they are usually resolved via a pre-trial settlement. This is a good thing, as it means you will be spared the emotional stress of a court day, while at the same time securing your compensation faster and at a lower cost.
If you wish to contest the compensation amount awarded to you by the PIAB you can pursue court proceedings afterwards, but again, it's likely your case would be settled before it ended up in court.
Relevant Information for Claiming Compensation
To ensure that your solicitor has everything they need to bring your claim before the PIAB, you will need to gather some important details for their records. If you have any of the following information, make sure to provide your solicitor with it:
The date when the accident occurred

The location where the accident took place

Personal details of the other driver or drivers involved (name, address, phone number, vehicle registration number and insurance information)

Details of any member of the emergency services who attended the scene

A photo of the accident site

A medical report from the hospital or doctor who attended to your injuries

CCTV footage of the crash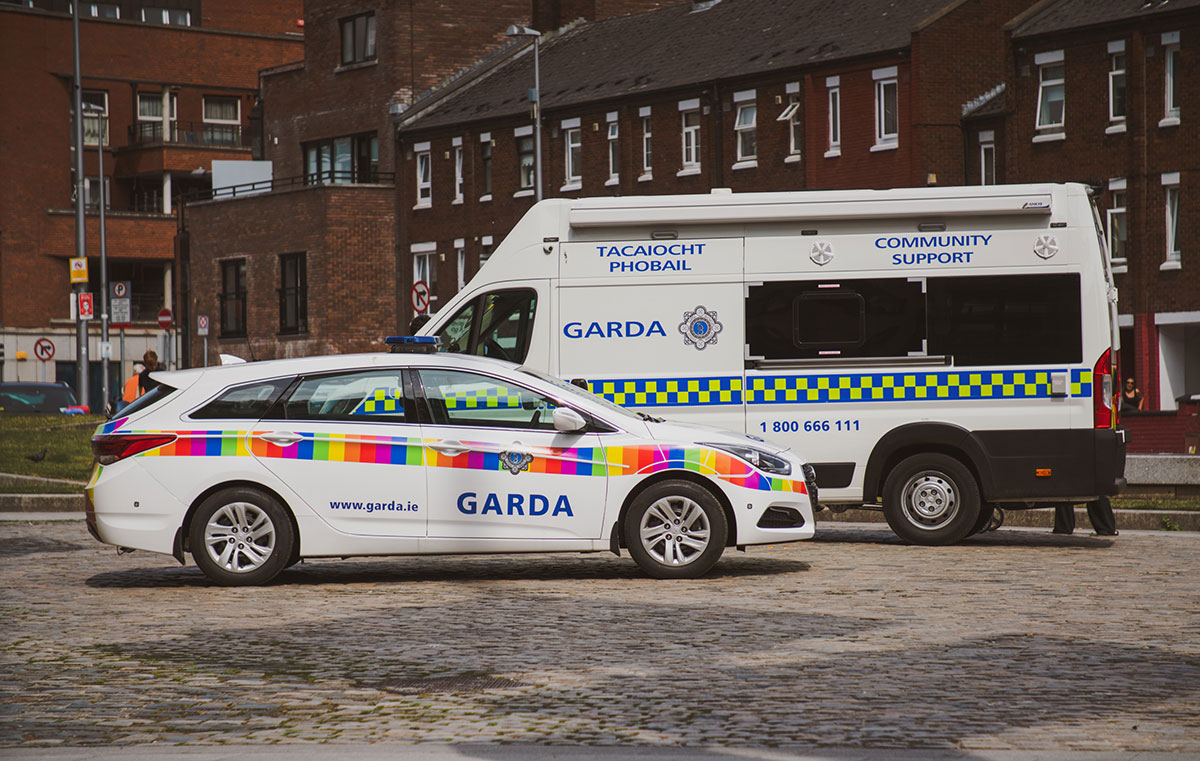 What to Do in a Road Traffic Accident
With road traffic collisions being an unfortunate but frequent occurrence, it's very useful to be well informed about what you should do in the event that you are ever involved in one yourself.
Aside from the obvious possibility of serious injury, the intensity and emotion levels involved with this type of traumatic event are very high. Nobody can be expected to handle themselves perfectly, but taking care of even a few of the following steps can save further damage from occurring, and leave you in a better place to recoup compensation down the line.
Warn Oncoming Traffic
An accident in the middle of a road has the potential to cause further collisions, so the best strategy is to warn other drivers using your hazard lights. If you have a reflective advance-warning triangle (a small red triangle with a highly reflective surface that will pick up headlight beams) place it enough distance away from the accident scene to allow other road users to spot it.
In general, it's advisable not to move the vehicle involved in the crash, especially if it was a serious one. If the accident was minor and the vehicle is in a dangerous position on the road, mark its position and then move it out of the way.
Call for Help
It goes without saying that if you or somebody else is injured at the scene of the accident, you will need to call the ambulance services, as well as the Gardaí (dial 999 or 112). If the accident was a minor one and there are no road traffic injuries or people requiring medical attention, call the nearest Garda station.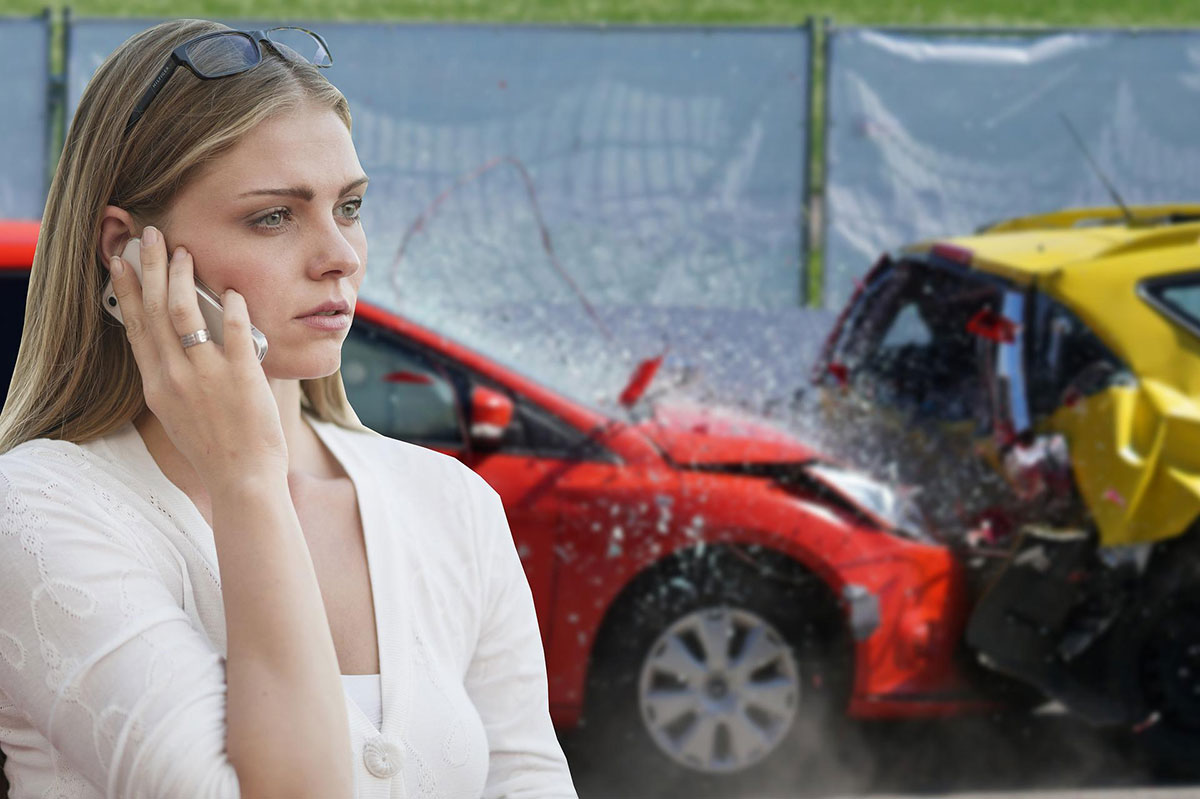 Collect Information
It's up to you to gather the necessary information from the collision site, in case the question of liability arises down the line.
The first information to collect is the name, address and telephone number of the other driver or drivers involved in the collision. If there are any witnesses present at the scene, make sure to take the same detail from them, as they may play a role at a later date in determining who was at fault.
Next, take a photo of the scene of the accident. Go round the vehicles involved in the collision and capture an image of any damage that has been sustained.
Finally, when the Gardaí arrive at the scene, note the name and number of the Garda to whom the collision was reported. The filing of a Garda report is an important part of an insurance claim.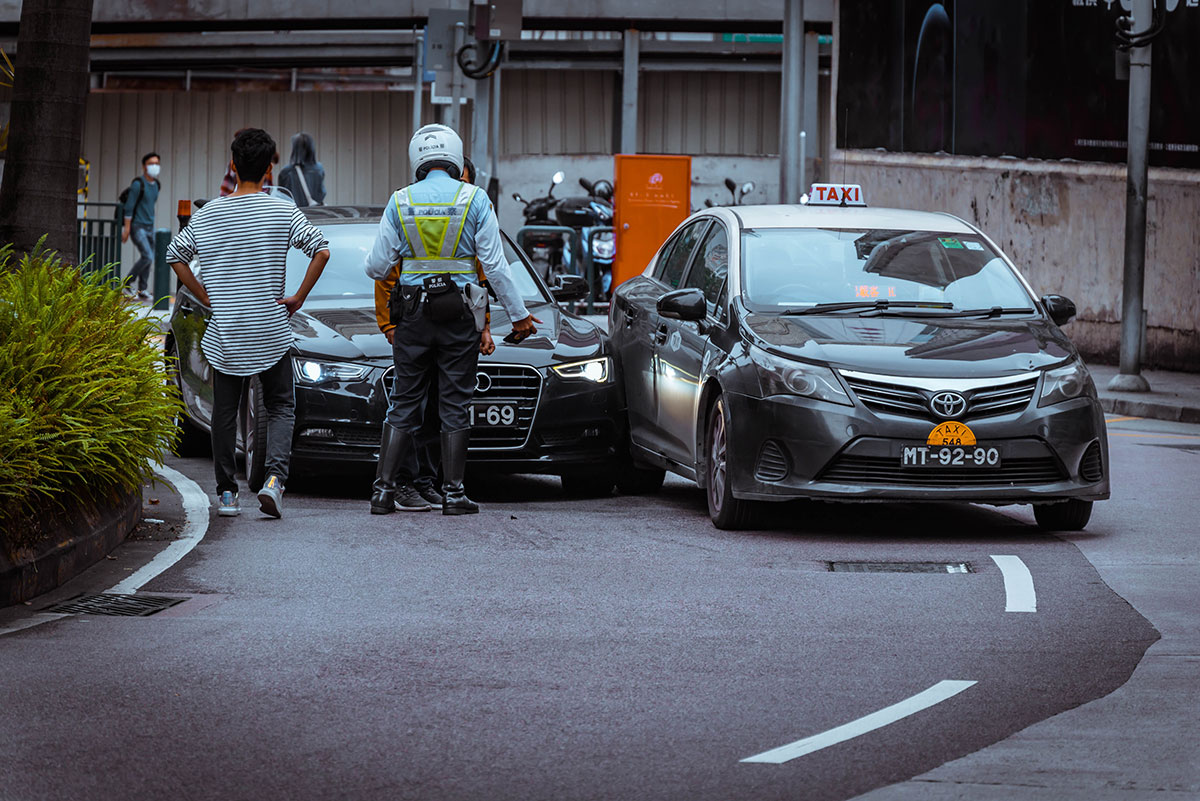 Insurance Companies
Driving a vehicle on Irish roads without motor insurance is prohibited. In the event of an accident, it falls on the responsible party's insurance company to cover the costs of repairing any material damage to the other driver's vehicle and covering medical care for their injuries.
If you've been involved in a crash on the road, you should let your own insurance company know so that they can record the accident on their system.
Uninsured Drivers
Despite the strict laws regarding motor insurance in Ireland, a large amount of accidents involve uninsured drivers. If you are involved in a collision where the other party is not insured, your claim will have to be pursued through the Motor Insurers Bureau of Ireland (MIBI), whose specific role is to compensate victims of road traffic collisions where an uninsured or unidentifiable person is liable.
If you have sustained any injuries, your solicitor will still move forward with a personal injury claim to the PIAB, while also having to pursue a separate claim with the MIBI.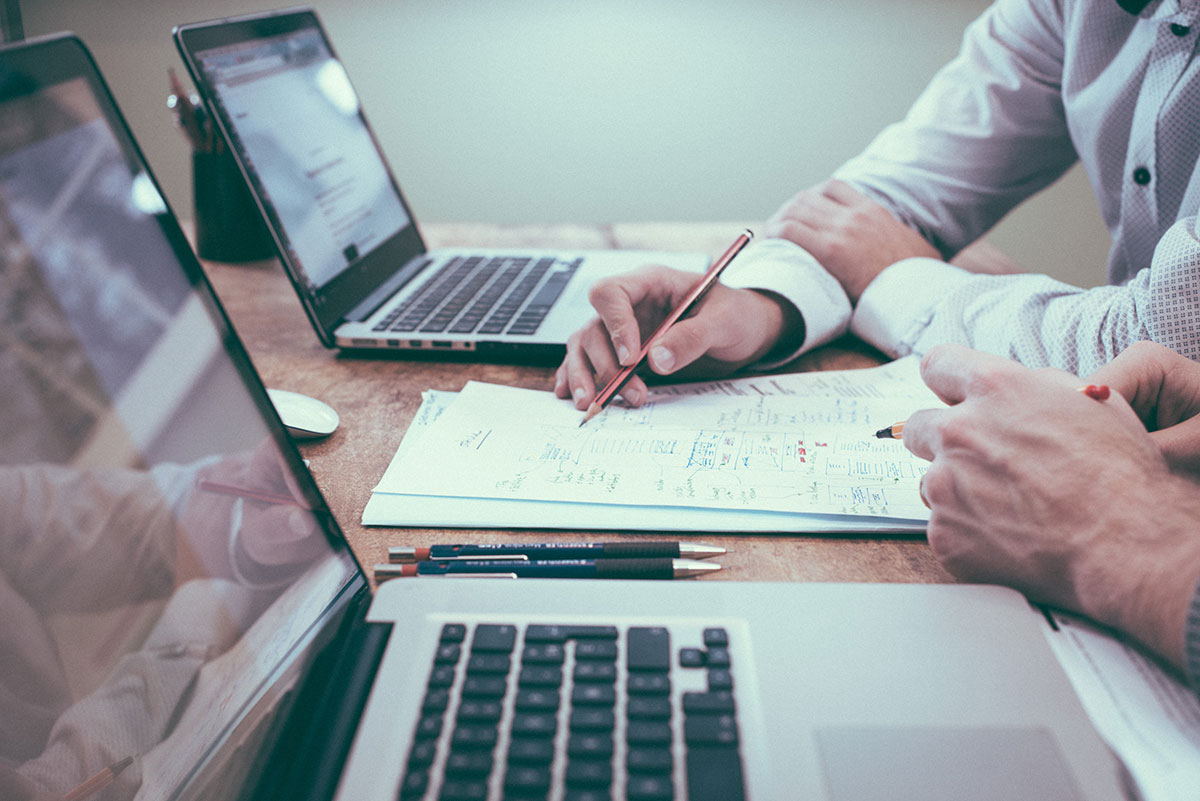 Road Traffic Injuries
The severity of an injury sustained in a road traffic accident will depend on a number of things, including the weather conditions, vehicle model and road type. Generally though, the higher the speed of the vehicle at the time of impact, the higher the risk of serious injury, or in the worse case scenario, death.
Whiplash
One of the most common injuries sustained in road traffic accidents is whiplash, which occurs when a vehicle travelling at speed is forced to stop suddenly, either due to brakes being applied or impact. When this happens, the driver and passenger's heads will jolt suddenly, and the tendons and ligaments in the neck will be stretched unnaturally.
The symptoms of whiplash can include neck pain, stiffness and headaches. While the injury is often thought of as only a short term one, pain and restricted movement in the neck can often linger and affect daily life. In fact, somewhere around a third of people who experience whiplash still report symptoms after three months, and in 2% of cases it becomes a permanent disability.
Seatbelts
The failure to wear a seat-belt is a major factor in fatalities occurring in road traffic accidents. The Garda Síochána reported in 2020 that one in four passengers and drivers killed in vehicle collisions were not wearing a seat belt.
The Road Safety Authority (RSA) has undertaken a sustained campaign to promote the use of seat belts as a key road safety behaviour, with safety advertisements featuring prominently across television and online media platforms like YouTube. Their advice to anyone driving a car is to always wear your seatbelt before setting off on a journey, and not to think twice about asking your passengers to do the same.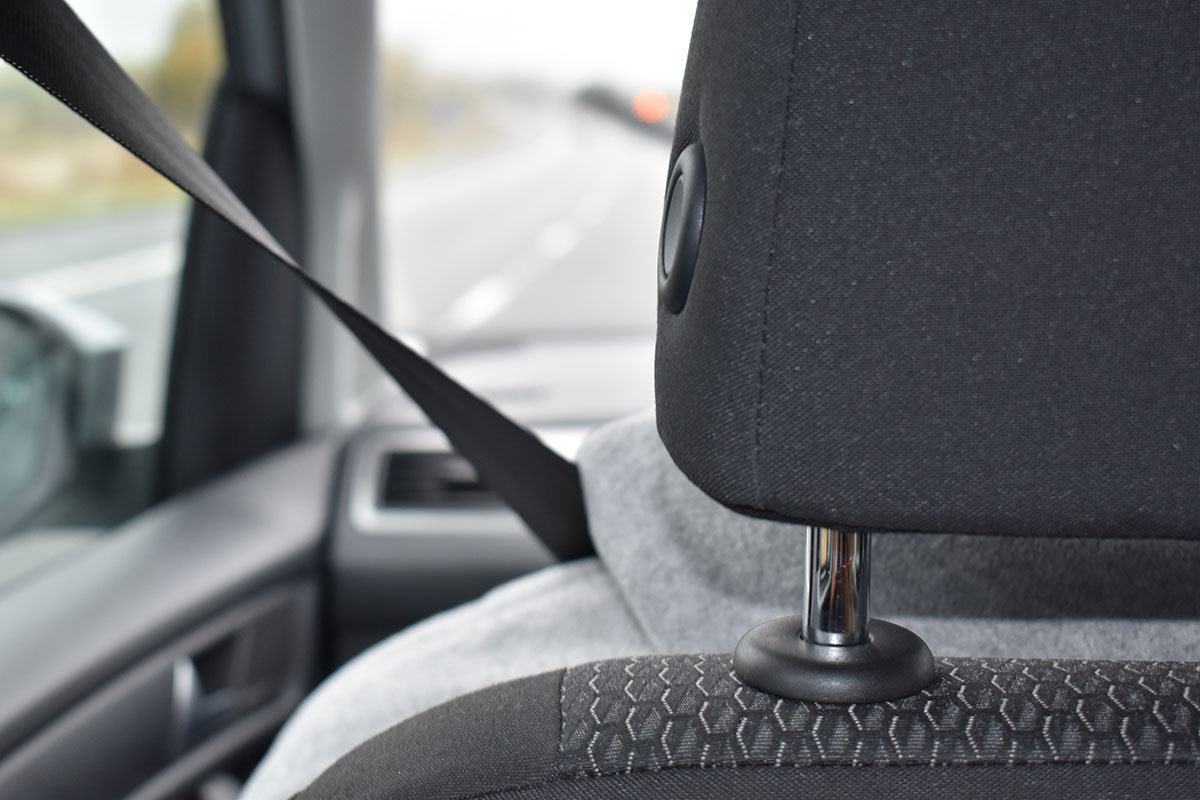 Road Traffic Fatalities
The worst possible outcome of a road traffic collision is a driver, passenger or pedestrian losing their life. Fortunately, fatal road collisions in Ireland have been trending downwards for years, and 2021 was the safest year since data was first collected in 1959.
However, if you look at fatal injuries claims across the board, the most common ones result from accidents on the road. These types of claims generally involve immediate family members or partners and are brought forward seeking damages to cover funeral expenses, loss of dependency and emotional distress.
A loss of dependency claim will depend on the income and outgoings of the deceased person at the time of their death, and take into account the family members who were dependent on them. Emotional distress compensation is capped at €35,000 in the case of fatal accident claims, and is payable only in a single sum, regardless of the number of dependent relatives.
How We Can Help
If you've been involved in a road traffic collision and require expert advice or assistance, contact us today. Our team of solicitors have over 30 years of personal injury litigation experience and will do everything necessary to help you to claim rightful compensation for your present and future needs.